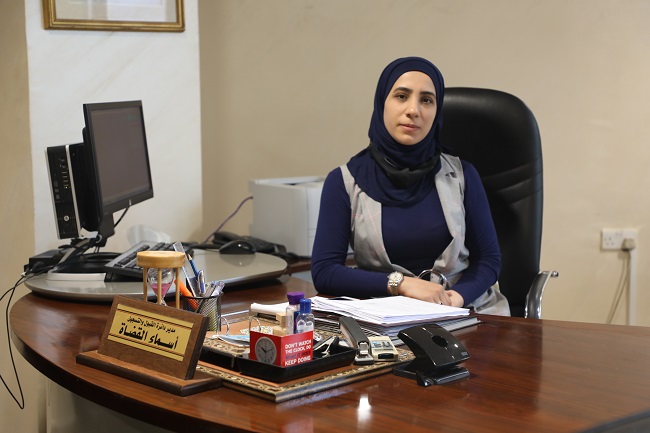 It is my honor to serve our dear students for the best of their interest aiming to make their journey through university an easy one.
The admission and registration department is one of the departments that closely deal with students and we pay our closest attention and best effort to afford the best services and highest degree of cooperation to our students. Dealing with students in a warm way that is based on respect is one of the pillars that we believe in.

The admission and registration department allow students to register in a variety of bachelor and master degrees. Our staff members are well trained and they excel in their work and their classy interaction with students.

The admission and registration department provides several services to each student starting from receiving the new student and providing him with informative orientation. Our service is extended to whatever the students needs through his academic years such as registering classes until we proudly award him with his degree that is considered a corner stone and a ticket to a future full of achievements.

We are also pleased to be in touch with the student after his graduation. We are proud and delighted to hear the success stories of our alumni students.



Director Of Admission And Registration Department
               Asma Al-Qudah